Interested in joining the dream team?
Here's where you learn what it takes to become a GitGo-er!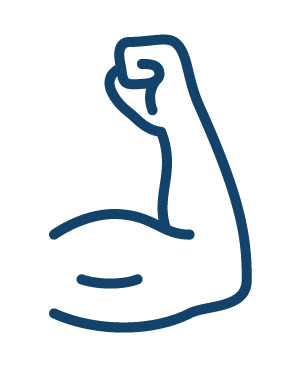 Individuality
We focus on our strengths
Our team has a "strengths focused" mindset.  We want the right people in the right seats on our bus. We encourage our GitGo-ers to understand their own personal "Why!"  And we applaud the diversity each team member adds to our team.
We encourage our GitGo-ers to feed their passions in their everyday life and explore their interests!  Bowling League, Civil War Reenactments, National Shot Put Champion, Human Trafficking Awareness. We draw inspiration from all aspects of life.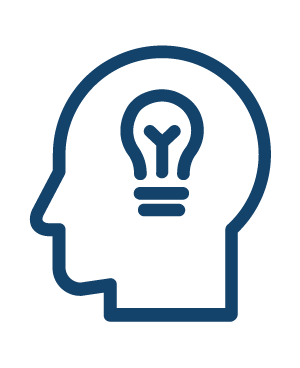 Empowerment
Flex Your Empowerment Muscles
We trust our team.  So if a client has an issue, we encourage our GitGo-ers to use their noggin, resources, and experience to get the job done right and as quickly as possible.  Hoops to jump through make solutions come slower, and "ain't nobody got time for that!"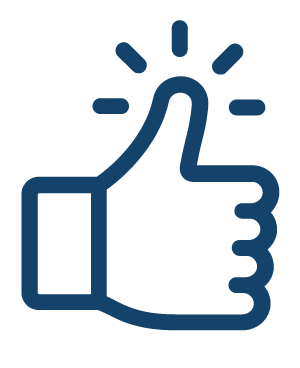 Generally, making your mom proud is a pretty good goal.  We strive to do the right thing. All those mom words like: Honesty, respect, and politeness!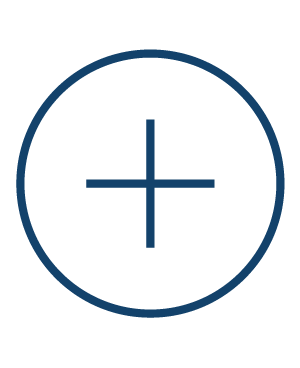 Positivity
Think Positive, Stay Positive
Optimistic, Enthusiastic, and Light-hearted.  A happy GitGo-er is the best kind of GitGo-er. We celebrate wins, big and small.
Our team works to provide our client partners: leadership, a trusted relationship, and creative thinking.  We are proactive thinkers, who takes the initiative for solutions. Our GitGo-ers must have an ownership attitude, and be in alignment with our goals, core values, and results driven.
We are on a mission to recruit the best of the best on to our team.  Like-minded candidates, who like to have fun at work, feel valued and supported by your team, and an entrepreneurial spirit…  We'd LOVE to have you on our team!
Before We Get Started
Check out our Spotify playlist! It's filled with the songs that pump our GitGo-ers up!  Each of our team members choose their own "Git sh*t done" song during their onboarding process.  Play it while you're applying for a position or when you need a boost of go-getter energy!
Business Insights Team Member
Our BITs conduct interviews with businesses on behalf of our clients, to connect the right leads to solve their business challenges.
If you want to work in a dynamic environment, developing business solutions for our hospitality clients around the world, then joining our Business Insights Team will be the great fit for you!
If you are or have the passion to:
Engage with a wide array of global companies and their clients
Research clients' needs
Be resourceful & enjoy an entrepreneur environment
Deliver data in a clean and concise manner
Excellent command of English language (2nd language of French or Spanish is preferred)
Highly motivated
Excellent grammar/writing skills
Outgoing, love to listen, and be on the phone
Goal driven
Quick on your feet
Required Qualifications:
Microsoft Office
Intermediate knowledge of Microsoft Word and PowerPoint is preferred
Microsoft Excel for charting and graphing of data, writing formulas, utilizing functions, and filtering, sorting and formatting of data
Availability to work Monday – Friday, 8 am – 5 pm. (No evenings or weekends!)
Who would be a great fit for this position?
This position would suit several different candidates!
Our perfect candidate might be:
Just starting out in their career
Looking to break into the hospitality industry
An empty-nester who is looking to keep busy during the day!
A stay-at-home parent whose kids are all in school
Someone looking to gain experience in hospitality sales
Anyone looking for a company who will help grow their strengths & have fun!
Please include:
Cover Letter (Include WHY you are a good fit for GitGo & this position.)
Salary: $10.00 to $12.00 /hour with bonus potential
Client Services & Sales Support Specialist
This position is responsible for working on a project team for a key GitGo Customer in the Hospitality Industry. This position will manage a base of clients and respond to their group booking opportunities for existing Global Sales accounts in the Group Sales Segment, including tour operators, sports travel agencies, third-party housing services for entertainment groups and sports tournaments, site selection firms, as well as corporate accounts with significant group needs.
Upon full training in the hospitality segment, systems, processes and technology, this position will identify the appropriate hotels to source for each group opportunity based on the clients' needs and the overall profile of business. This position will follow the sales process, including presenting offers to clients, negotiating rates and terms, and closing the business while maximizing revenue.
Upon confirmation, this position will effectively communicate the group details to the host hotel to ensure positive guest experience. Success is measured by achieved incremental revenue for GitGo's Hospitality Customer, future revenue confirmed against owned Opportunities, and sales effectiveness. This position is highly tactical in nature with oversight, training and direction given based on GitGo's proven processes for success.
REVENUE GENERATION:
Takes ownership of each inquiry from time received to the completed contract to rooming list submission.
Follows up with clients to close deals and ensure contracts are finalized.
Meets strict service level agreements for timely responsiveness and high quality standards.
Works with GMs and/or Revenue Managers to craft compelling proposals that help clients quickly identify the advantages of using GitGo's client's properties.
Provides outstanding customer service to clients and ensures timely completion of requests
JOB REQUIREMENTS
Required
Strong verbal, written and listening skills, to ensure effective communication with customers and internal stakeholders
Ability to learn new systems and processes quickly, and work independently toward set goals
Goal oriented and focused on achieving results.
Strong interpersonal skills and a positive demeanor.
Strong problem solving skills.
Ability to work independently in a fast-paced environment and manage multiple priorities.
Strong attention to detail.
Ability to develop and manage successful internal and external relationships.
ESSENTIAL JOB FUNCTIONS
Achieve revenue targets and conversion rate guidelines for assigned account.
Qualify the needs of each opportunity and identify the hotel(s) that are the best fit, supporting your position and building value as a Trusted Advisor.
Cultivate customer relationships within assigned accounts.
Support Revenue Management strategies and guidelines.
Organize activities/resources in a manner that maximizes productivity and efficiency.
MINIMUM EDUCATION:
High school diploma required
4-yr college or 2-yr associates degree preferred
MINIMUM EXPERIENCE:
1 – 2 years of experience in the hotel industry, hospitality, or related field, is highly preferred.
OR
2+ years of high-touch customer service experience in Business-to-Business entrepreneurial or corporate environment preferred
MINIMUM SKILL REQUIREMENTS:
Involves no responsibility or authority for the direction of others.
Decisions and impact are limited to decisions and planning within a small work group/project team.
Work is complex and varied and requires the selection and application of technical and detailed guidelines. Problems are not easy to identify, but are similar to those seen before. Moderate analytic ability needed to gather and interpret data where results/answers are found after analysis of several facts.
Makes varied decisions; supervision is present to establish general objectives relative to a specific project, to outline the desired end product and to identify potential resources for assistance. Independent judgment is required to identify, select, and apply the most appropriate of available guidelines and procedures, interpret precedents, and adopt standard methods or practices to meet variations in facts and/or conditions.
Responds to and handles unfamiliar situations with some supervisory guidance.
Has knowledge of office or operational procedures. Performs basic typing/word-processing, bookkeeping, checking of charts or records and posting of information to a database/spreadsheet, following instructions.
Solves problems that generally involve the selection of standard procedures, organizing work, and checking results. Answers are usually found by selecting from specific choices defined in standard work policies or procedures.
Requires regular contact within the department and periodic contacts with other departments, supplying or seeking information on specialized matters.
Requires regular external contacts to carry out organization programs and to explain non-specialized matters. Position requires contacts with customers or the public which usually involve regular sales, service, or business relationships but where the primary responsibility for resolving difficulties lies with someone else.
Job Type: Full-time
Salary: $12.00 to $14.00 /hour
Apply Today!
Upload your resume and cover letter or fill out the online application below.