Interested in joining the dream team?
Here's where you learn what it takes to become a GitGo-er!
Provide Peace of Mind
Internally and Externally
By taking ownership, our go-'git'ers provide peace of mind to the rest of their team. When given a task or project, we have the confidence, experience, and knowledge to implement excellence. We empower our team to trust one another and themselves. We encourage informed risk-taking and innovation.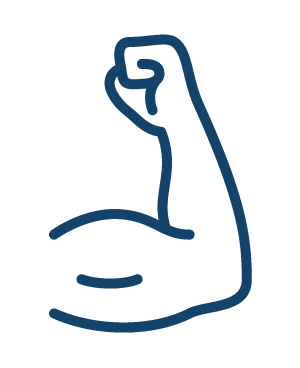 Dig in & Own it
Taking Accountability and Responsibility
Our success is defined by the value we deliver to our hospitality partners.  It takes grit to get to the next level. Our team has the grit to dig in and own it. We aren't afraid to roll up our sleeves and dive into the challenge. If we don't know the answer, we will find one.   We proactively think outside-the-box to deliver the best and be the best.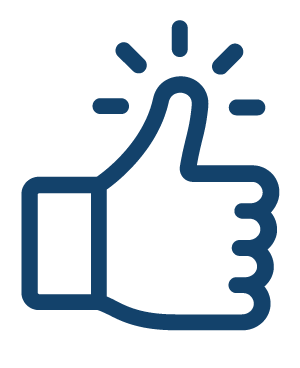 Do the Right Thing
For GitGo, Our Team and Partners
Willingness to do the RIGHT thing runs through our veins.  The right way isn't always the easy way, so we take the road less traveled.  We trust our team members to do the right thing. GitGo-ers are stewards of our industry, and we take that responsibility seriously. We believe in transparency and honesty.
Our team works to provide our client partners: leadership, a trusted relationship, and creative thinking.  We are proactive thinkers, who take  initiative for solutions. Our GitGo-ers must have an ownership attitude, and be in alignment with our goals, core values, and results driven.
We are on a mission to recruit the best of the best on to our team.  Like-minded candidates, who like to have fun at work, feel valued and supported by your team, and an entrepreneurial spirit…  We'd LOVE to have you on our team!
Check out our Spotify playlist! It's filled with the songs that pump our GitGo-ers up!  Each of our team members choose their own "Git sh*t done" song during their onboarding process.  Play it while you're applying for a position or when you need a boost of go-'git'er energy!
Job description
Position: Business Development Representative – Hotel Sales Delivery Team
Location:  Remote, United States. Must reside in the following states only:  Florida, Georgia, Indiana, Michigan, Nebraska, Texas..
Do you enjoy finding & qualifying new business opportunities?
Do you consider yourself resourceful, creative & someone who delivers on promises?
Do you love a quick-paced environment with an entrepreneurial vibe?
Are you early in your career in hotels or interested in a career in hospitality sales & want to learn & grow with the best?
ABOUT THE COMPANY
At GitGo, we provide industry leading services and technology that enable hotels to grow their B2B revenue performance. We have over 15 years of strong relationships, lead generation, sales and staff augmentation services, and marketing. GitGo is well positioned to continue growth with our base of leading travel and hospitality brands & chains, as well as many hotel franchisees, hospitality management groups and ownership groups coming out of Covid-19 recovery. We love providing assurance and confidence in B2B growth for some of the most well-known brands in the travel industry. From marketing automation – to industry leading prospecting – to activating millions in B2B revenue, we "Git" It Done for our clients.
We're growing fast and we're looking for the best talent to join us on our exciting adventure of unlocking growth for the hospitality industry.
We achieve our mission because we attract people who are at the top of their game, and are driven to make a valuable impact with our hotel executive-level customers passionate about transforming their sales cultures and results. Our clients include franchise hotel owners, hotel management company leadership and the largest and most well-known hotel corporations in the world.
We are dedicated to helping these companies and their teams grow their business revenues by leading by example, sharing our knowledge and unique insights and cultivating a positive force for a healthy sales mindset to deliver great results and a joyful experience.
HOW YOUR SUCCESS WILL BE MEASURED
To be successful in this results-based role as the Hotel Business Development Representative, you will:
Specializes in gathering business travel needs, SME information & data. This enables our clients to have the business insights needed to be successful.
Conduct interviews with businesses on behalf of our clients, to connect the right leads to solve our clients' business challenges.
Show weekly, monthly, quarterly activity which ties directly to revenue results for GitGo's hospitality clients
Work in a dynamic environment, developing business solutions for our hospitality clients around the world
As part of this role, you will also…
Interview businesses over the phone to understand their hotel needs & how they match with our hotel clients
Research clients' needs using various means (website, social media, surveys, phone interviews)
Deliver data in a clean and concise manner per project specifications
Provide excellent customer service and accurate data
Learn, as needed, to navigate and master our client's specific CRM
Learn and memorize hotel brand and property specific details
Time management & high communication execution
Schedule meetings for our hospitality partner sales teams based on project scope as needed
Sales lead prospecting & nurturing
Learn & understand GitGo's methodologies for sales follow-up & nurture, and apply those to projects as assigned
Be responsible for meeting sales prospecting goals and metrics
Additional marketing responsibilities as assigned
To be successful, you will need to demonstrate:
Flexibility and the ability to multitask
Play an active role, and work on tight deadlines
Ability to learn systems like SalesForce, various CRMs and business insights programs
Have exceptional verbal and written skills
Strong & accurate data entry
Use of multiple web-based computer systems
Excellent customer service & conscientious communication
Ability to demonstrate GitGo's core values and brand promise
QUALIFICATIONS & STRENGTHS:
Two years of experience in hotel sales, customer service, research or related field.
Exceptional verbal, written and customer service skills.
Ability to work effectively: independently, as part of a team, and cross-functionally.
Experience using computers for a variety of tasks.
Excellent phone skills.
Competency in Microsoft applications including Word, Excel, PowerPoint and Outlook.
Competency in Google applications including Docs, Sheets, Slides, and Drive.
Ability to learn new software systems
Ability to work on tight deadlines.
Knowledge of a customer CRM (any kind) is preferred.
Knowledge of B2B Sales and buying habits
Ability to work well with all team members and represent GitGo in a highly professional manner at all times.
MUST be able to exercise independent judgment and make sound decisions.
MUST be exceptionally organized — and yet also able to improvise, pivot on a dime, and brainstorm new solutions as needed.
MUST be extremely proactive, motivated and a performance-driven individual.
OUR PROMISE TO YOU:
For the right candidate, this is an incredible opportunity to be a part of an entrepreneurial, mission-driven small company where you will learn at breakneck speed. In this role, you can count on:
Open, honest, real-time feedback.
Continuous variety, challenges, and opportunities to learn, grow, contribute and express your creativity and innovative ideas.
Personal and professional development. We are a strengths-based organization, focusing on maximizing each team member's innate strengths.
The opportunity to work from home.
Paid Holidays at half time.
A genuine chance to be a part of something that is a force for good and change in the business world, and growing every day.
Availability to work Monday – Friday, 8 am – 5 pm. (No evenings or weekends!)
Location:  Remote, United States. Must reside in the following states only:  Florida, Georgia, Indiana, Michigan, Nebraska, Texas..
*This is an hourly position with incentive tied to results. A great fit for someone with 2-3 years of hotel experience who is excited to learn and grow in the field of hospitality sales & marketing*
Please include:
Cover Letter (Include WHY you are a good fit for GitGo & this position.)
Resume (PDF)
3 Professional References & compensation expectations
Location:  Remote, United States. Must reside in the following states only:  Florida, Georgia, Indiana, Michigan, Nebraska, Texas..
Benefits:
401(k)
Flexible schedule
Paid time off
Work from home
Shift:
Supplemental pay types:
Weekly day range:
Work setting:
Application Question(s):
How many years of professional experience do you have performing cold calling and/or digging for leads?
Which of the states listed on the job description do you permanently reside in?
Experience:
Cold calling: 1 year (Preferred)
Hotel: 1 year (Required)