Interested in joining the dream team?
Here's where you learn what it takes to become a GitGo-er!
Provide Peace of Mind
Internally and Externally
By taking ownership, our go-'git'ers provide peace of mind to the rest of their team. When given a task or project, we have the confidence, experience, and knowledge to implement excellence.  We empower our team to trust one another and themselves. We encourage informed risk-taking and innovation.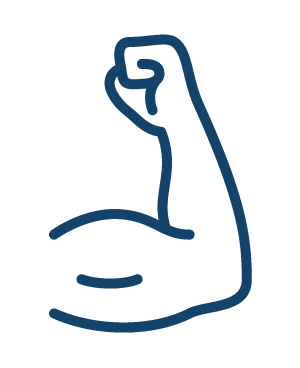 Dig in & Own it
Taking Accountability and Responsibility
Our success is defined by the value we deliver to our hospitality partners.  It takes grit to get to the next level. Our team has the grit to dig in and own it. We aren't afraid to roll up our sleeves and dive into the challenge. If we don't know the answer, we will find one.   We proactively think outside-the-box to deliver the best and be the best.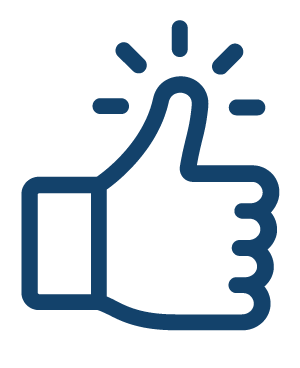 Do the Right Thing
For GitGo, Our Team and Partners
Willingness to do the RIGHT thing runs through our veins.  The right way isn't always the easy way, so we take the road less traveled.  We trust our team members to do the right thing. GitGo-ers are stewards of our industry, and we take that responsibility seriously. We believe in transparency and honesty.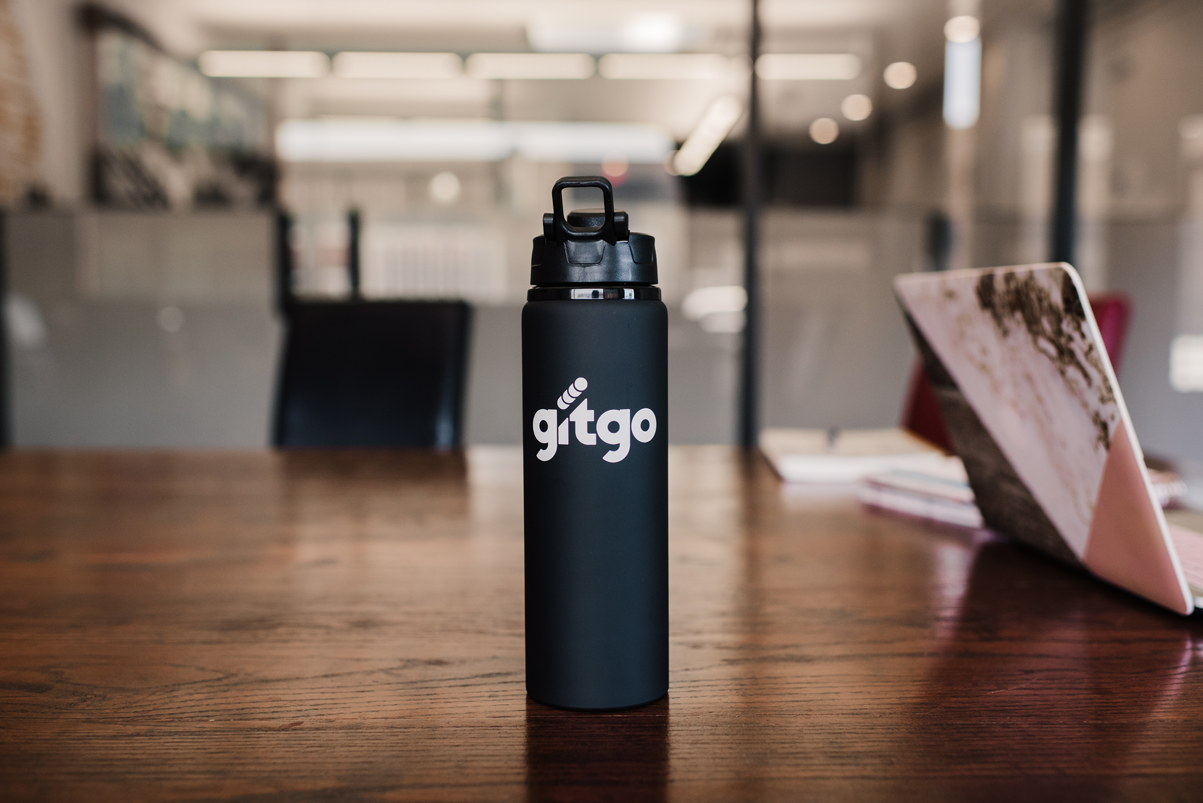 Our team works to provide our client partners: leadership, a trusted relationship, and creative thinking.  We are proactive thinkers, who take  initiative for solutions. Our GitGo-ers must have an ownership attitude, and be in alignment with our goals, core values, and results driven.
We are on a mission to recruit the best of the best on to our team.  Like-minded candidates, who like to have fun at work, feel valued and supported by your team, and an entrepreneurial spirit…  We'd LOVE to have you on our team!
Before We Get Started
Check out our Spotify playlist! It's filled with the songs that pump our GitGo-ers up!  Each of our team members choose their own "Git sh*t done" song during their onboarding process.  Play it while you're applying for a position or when you need a boost of go-'git'er energy!
Enterprise Team Member
 GitGo's Enterprise Team works on special projects for hotel brand clientele. 
Job Responsibility Examples:
Cultivate customer relationships with a variety of accounts
Be responsible for supporting existing customers, and seeking new business opportunities
Effectively communicate account details to hotels to ensure positive guest experience
Learn new systems & processes, and work independently toward set goals
Diligently enter data and activity in client database
Manage time, organize activities to maximize productivity and efficiency
Manage an account base of clients and respond to their questions and opportunities
Follows the sales process, while maximizing revenue
Success is measured by achieved incremental revenue for GitGo's hotel clientele and sales effectiveness. 
If you are or have the passion to:
Highly Tactical
Engage with a wide array of global companies
Research clients' needs
Be resourceful & enjoy an entrepreneur environment
Excellent command of English language (2nd language of French or Spanish is preferred)
Excellent grammar/writing skills
Goal driven & highly motivated
Required Qualifications:
High school diploma required
4-yr college or 2-yr associates degree preferred
EXPERIENCE:
1 – 2 years of experience in the hotel industry, hospitality, or related field. (Highly preferred)
2+ years of high-touch customer service experience in Business-to-Business environment. (Preferred)
Please include:
 Why you are a good fit for GitGo & this position!
Salary: $11.00+ per hour [Based on experience] and a lucrative bonus plan!
Sales & Research Program Specialist
HOW YOUR SUCCESS WILL BE MEASURED
To be successful in this results-based role as the Sales & Research Program Specialist, reporting directly to the S&R Program Manager, you will: 
Specializes in gathering business travel needs, SME information & data. This enables our clients to have the business insights needed to be successful.

Conduct interviews with businesses on behalf of our clients, to connect the right leads to solve our clients' business challenges.  

Work in a dynamic environment, developing business solutions for our hospitality clients around the world
As part of this role, you will also…
Interview businesses over the phone to understand their hotel needs & how they match with our hotel clients

Research clients' needs using various means (website, social media, surveys, phone interviews)

Deliver data in a clean and concise manner per project specifications

Provide excellent customer service and accurate data

Learn and memorize hotel brand and property specific details

Time management & high communication execution

Schedule meetings for our hospitality partner sales teams based on project scope as needed

Sales lead prospecting & nurturing

Learn & understand GitGo's methodologies for sales follow-up & nurture, and apply those to projects as assigned

Be responsible for meeting sales goals and metrics

Additional marketing responsibilities as assigned
To be successful, you will need to demonstrate:
Flexibility and the ability to multitask

Playing an active role, and working on tight deadlines

Ability to learn systems like SalesForce and business insights programs

Have exceptional verbal and written skills

Strong & accurate data entry

Use of multiple web-based computer systems

Excellent customer service & conscientious communication

Ability to demonstrate GitGo's core values and brand promise
QUALIFICATIONS & STRENGTHS:
Bachelor's degree in business or related field of study. [Preferred] 

Two years of experience in hotel sales, customer service, or related field. [Preferred]

Exceptional verbal, written and customer service skills.

Ability to work effectively: independently, as part of a team, and cross-functionally.

Experience using computers for a variety of tasks.

Excellent phone skills. 

Competency in Microsoft applications including Word, Excel, PowerPoint and Outlook.

Competency in Google applications including Docs, Sheets, Slides, and Drive.

Ability to learn new software systems

Ability to work on tight deadlines.

Knowledge of a customer CRM (any kind) is preferred.

Ability to work well with all team members and represent GitGo in a highly professional manner at all times.

MUST be able to exercise independent judgment and make sound decisions.

MUST be exceptionally organized — and yet also able to improvise, pivot on a dime, and brainstorm new solutions as needed.

MUST be extremely proactive, motivated and a performance-driven individual.
OUR PROMISE TO YOU:
For the right candidate, this is an incredible opportunity to be a part of an entrepreneurial, mission-driven small company where you will learn at breakneck speed. In this role, you can count on: 
Open, honest, real-time feedback.

Continuous variety, challenges, and opportunities to learn, grow, contribute and express your creativity and innovative ideas.

Personal and professional development. We are a strengths-based organization, focusing on maximizing each team member's innate strengths.

The opportunity to work from home.

Paid vacation and holidays. [Also paid Volunteer time]

A genuine chance to be a part of something that is a force for good and change in the business world, and growing every day.
Availability to work full-time: Monday – Friday, 8 am – 5 pm. (No evenings or weekends!)
*This is an hourly position: $13 – $15.50 [based on experience] with bonus tied to results.  A great fit for someone with 2-3 years of hotel sales experience who is excited to learn and grow in the field of hospitality sales & marketing*
Please include:
Cover Letter (Include WHY you are a good fit for GitGo & this position.)

Resume (PDF)

3 Professional References
Apply Today!
Upload your resume and cover letter or fill out the online application below.
This error message is only visible to WordPress admins
Error: Cannot add access token directly to the shortcode.