In the past weeks, many have had to transition to virtual work for the first time. GitGo's team has been mostly virtual for the past 3 years, so we fancy ourselves as at-home working experts. Our whole team submitted their best practices for at-home work and we wanted to share them with you for those who are making this adjustment!
1. Set up a dedicated work space
This was the most suggested tip from our team! Stay off the couch and try and stay away from rooms that may need your attention if possible. Take one of your family/friend photos and set it next to your desk. Try and make it your own as best as possible. If you start to feel too stationary, take your computer to a high surface and do a little standing work!
2. Use your normal commute time to prepare for the day/keep your normal routine
Hooray!! You might not have to wake up as early as your normal schedule to get to work…BUT it is a huge mistake thinking you can roll right out of bed and get to work. Keep your morning routine and it will help the adjustment to feel a little more "normal." There might be a few factors that need adjustments, but use the time to be prepared for the day! 
3. Use this time to build trust amongst your team
Virtual work is, believe it or not, a GREAT trust building exercise. Whether you are in charge of or a part of a team, this is an incredible opportunity to build confidence in one another and set expectations! There is a difference between accountability and micromanaging. Be accountable for your own actions.  Provide peace-of-mind for your team members. Don't let virtual work get in the way of the trust you have built with your team!
4. Give yourself grace
Like anything, adjustment to the norm can take time.  Be mindful of your actions and don't allow for distractions. Set up guidelines with those who might also be in your house right now.  If possible, set up a separate workspace away from others. Also remember though, this is not the time to be a 'perfect person.' Here is one suggestion from our GitGo-ers on how to establish boundaries for working time:
"I put twinkly lights on my door and turn them on when I have a meeting or when I schedule calls, that way my family knows when to not bug me!"
5. Create a time block schedule or routine
MANY of our team members find time blocking to be a huge benefit to accomplishing goals and we aren't the only ones! By doing so, it limits distractions like social media or emails popping up. As Ben Franklin once said, "Fail to plan or plan to fail."   

6. Create a dream to-get-done list and then prioritize
Just like in-office work, virtual work has unexpected tasks arise. THAT IS OKAY! We all have 'fires' we must put out that weren't on our original to-do list. Typically, there are a few tasks within the day that MUST be done.  Start the day by writing out a full to do list of things you would like to get done. Then, rank them based on the urgency of completion!
7. Take 5 minutes to step away from everything and breathe
There are some major energy shifts happening right now with the current events. Remove yourself from the busyness and news cycle. Sitting in stillness and abdominal breathing is linked to reduced anxiety and reduced stress! If there is sunshine…open the blinds, step outside, just enjoy nature!
8. Create a work playlist for yourself
Do you do your best work listening to film scores, Demi Lovato, string quartet? Make a quick playlist for yourself to keep focused and really pump out the jams! Need some inspiration? Take a listen to our GitGo-ers personal favorites here.
9. Be a team player
Don't let us be the only ones sharing what works from at-home work! If you are a seasoned veteran or new to the game, share with your team what is working for you!!
10. Use a webcam whenever possible for meetings
Human connection and communication are essential! We ALWAYS encourage our team to put on their webcams when we meet. In a GitGo interview, we always ask people what their expected hurdle will be for transitioning from in-office to at-home work. Their answers often include something along the lines of not being able to directly interact with others. 
11. Create your own watercooler
Slightly kidding, but seriously don't forget to drink water.
12. Establish a way to communicate for urgent tasks
If you do not have an online platform that allows for easy communication, set up a system on how to communicate with one another.  If it can't wait for a reply to an email, it's best to know that ahead of time.
13. Don't forget to celebrate!! 
Great things are still happening! Remember to share those things with your team and encourage others to do the same.  Perhaps you were able to assist your child with a school task you normally would not be home for…Maybe your pet was able to cuddle next to you all day and you often miss out on that due to in-office work! …Or maybe you got to make coffee twice at home, rather than having to use the office coffee pot… Who knows, but it is WORTH celebrating!!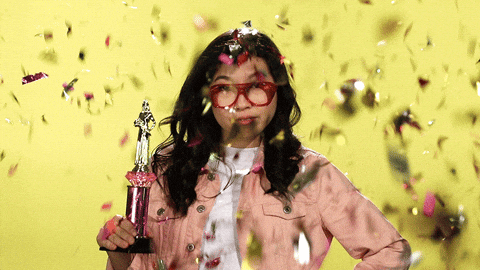 14.
BONUS TIP: At-Home Agenda for Kiddos
If your kiddos are home and currently unable to go to school, keep a schedule and create an agenda for them! Here is one our CEO is currently implementing with her youngins.
*All you have to do is click File >> Make a Copy >> Then 'Save As' in your own Google Drive.
We hope these will help you and your teams, as you transition to virtual work. 
For more hospitality business development content, follow GitGo on LinkedIn!