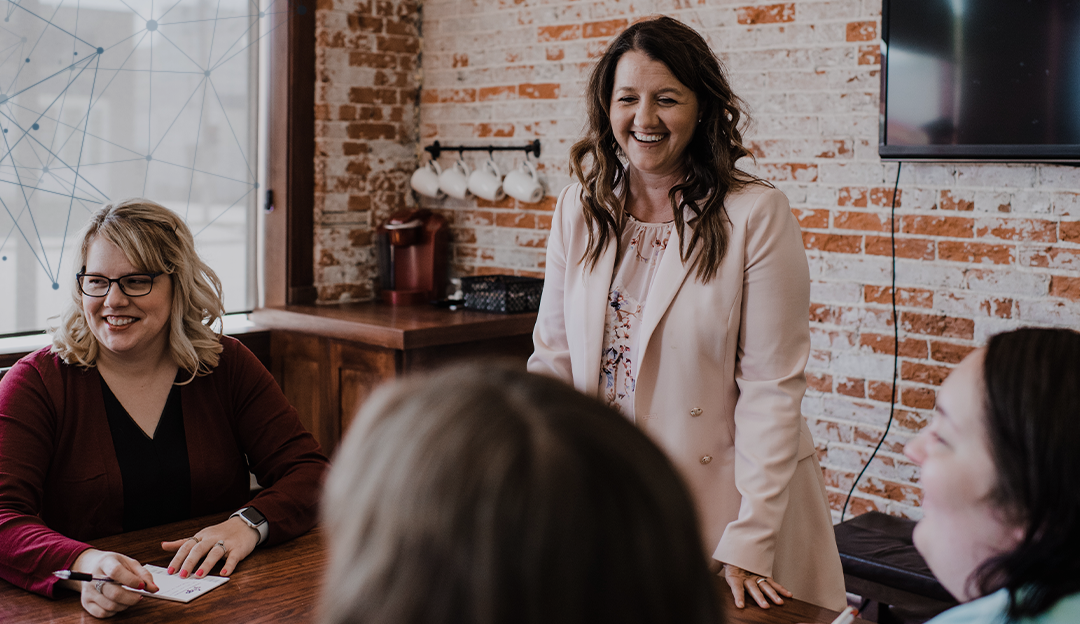 If you're looking for hotel sales best practices, you've come to the right place. 
We developed the GitGo Resource Suite because our team has a treasure trove of insights to offer and push the hospitality and B2B sales worlds forward. We gained our unique vantage point after working with clients nationwide and having been invited to take a peek behind the curtains of our global brand partners. 
This is where we thrive—behind the scenes, in position to enact changes transcending your whole team. From working with the chain of command to the boots on the ground, we know how to build a sales team from top to bottom. (Let's just say if they gave out black belts for whipping internal processes into shape, we'd have gotten ours a long time ago.)
Your One-Stop Shop for Hotel Sales Best Practices
Our readers call our blog content a lot of different things.
Some call it thought leadership.
Some call it best practices.
We don't care what you call it as long as you take these lessons to heart! We want what's best for this industry. By giving out strategic guidance to answer the unknowns in the B2B buying world, we move things forward. GitGo sales processes aren't just theoretical—they are tried-and-true systems with practical applications proven to make a major difference for brands big and small. 
But how did we get here? We're so glad you asked.
How We Became Hotel Sales Experts
GitGo's origin story dates back to 2005, but it goes back even further than that. It began with the one-and-only Amy Infante, our trendsetting leader who discovered her love and fiery passion for sales and the hotel industry early in her career. 
After graduating from the University of Nebraska–Lincoln, she worked around the country from Chicago to the Bay Area. At each stop, Amy managed hotel sales for bigger and bigger brands. She picked the brains of experts she met along the way, the same people she credits as her early mentors.
"When I was in my mid-20s, I just wanted to contribute and serve my industry," Amy says. "I saw a lot of opportunity, and something sparked within me when I was asked to help out on a task force project. I was young and relatively inexperienced compared to others I was working with at the time, but I had incredible mentors and coaches in the industry."
She started to identify sales gaps within the hotel industry. That was the igniting source that sparked what is now the phoenix of GitGo. 
Amy's gift of identifying problems and pain points led her to uncover several sizable gaps in hotel sales processes and teams. When she and her husband moved back to their native Nebraska, Amy knew she wasn't going to work with just one hotel group or brand.
She had her sights on working with them all—and so GitGo was born. 
A Culture of Doing Good
GitGo put down roots in Amy's hometown of Wisner, Nebraska—a town of 1,200 an hour northwest of Omaha—because she wanted her business to have a positive impact on a community close to her heart. 
Elevating our community and the world surrounding our clients' properties are central to our culture. Amy forged GitGo into a business that supports its clients, helps our hometowns and creates positive change in our own circles.
"How can impact more of their 'Why' as an individual, and how does that spread to our families, to our community, to our friends?" Amy explains in a recent episode of The ROI of Why podcast, which amplifies businesses pursuing purpose along with profit. "Being able to spread your light basically is what it's all about."
Today's business world needs a breath of fresh air, and we embrace values like community and service for that reason. We believe the heart of a business spreads through its connections by having a positive impact and mindset. In other words, GitGo sets the tone for a new kind of leadership.
Elevating Hotel Sales Teams Worldwide
As the business grows, so does our team. Our small-but-mighty bunch thrives in a constant state of evolution—we're always fascinated by and committed to studying the B2B buyer's journey. While we help the hotel sales industry, we also devote ourselves to adapting our business and addressing clients' pain points.
"I still get fired up and passionate about the areas of the industry I see great opportunity," Amy says. "We have such an opportunity to shape the way B2B sales and marketing is done." 
We've taken Amy's entrepreneurial spirit to heart. GitGo's entire team treats this business as if it were their own. We've seen a greater commitment to our culture and results for our clients—and we've had fun accomplishing it!
We're here to serve, not to be served.
If we're going to critique our clients' teams, then we know we're accountable for showing the way we collaborate internally. If we're going to find gaps in our clients' processes, then we have to develop concepts and methodologies pushing the envelope.
Our team has serious brainpower. On a national level, Amy's recent appointment to the Hospitality Sales and Marketing Association International's Sales Advisory Board bands her together with other hospitality leaders ready to solve the biggest industry issues. With GitGo, she's put together a team with the smarts to fix your biggest issues.
Your Destination for Real Insights
We've got everything you need to improve your sales teams and processes right here.
Like this 2011 blog about putting together a successful sales blitz that still gets hits to this day.
Or our recent piece about fixing your broken B2B hotel sales method.
We've even got something for Game of Thrones fans.
Bottom line, everything you find here will help you learn from the leaders in hospitality consulting, prospecting and lead generation. Subscribe to GitGo Pulse for the latest posts from our Resource Suite and our recommended reads.