The team behind the curtain –
We never let our clients lose a night's sleep over their sales pipeline.
A full of life entrepreneur originally from Wisner, NE.  Amy has spent years developing new ideas and breaking ground in the hospitality industry!  About 13 years ago, Amy saw a need within the industry for a hotel partner to help hotels struggling with sales, meeting goals, and generating revenue.  
Since then, Amy has put the pedal to the metal and created GitGo – where our goal is to help individual hotels, management companies, & global brands generate more revenue.  Her passion and positive energy are why GitGo is thriving business you can trust.
Read more here
Superpower:  Empowerment Coach
Fun Fact: Amy used to dance competitively and can choreograph full dance performances in her head!
Core Area of Expertise:
Bachelor's of Journalism in Advertising and Minor in Marketing – University of Nebraska-Lincoln
Six Sigma Green Belt certification – Villanova University
Certificate of Revenue Management – Cornell University
Director of Corporate Travel for five IHG-managed hotels in the San Francisco market
Driving Force: 
Her husband, Giovanni (G1), and Amy have two beautiful children, Giovanni (G2) and Isabella.  Amy reads A LOT, & her favorite book of all time is Go-Giver by Bob Burg and John David Mann.  Amy's favorite place to be is anywhere she can unplug, reflect and spend uninterrupted time with her family. Whether that be in her backyard or in Kauai!
Top Five Strengths:
Input | Maximizer | Ideation | Futuristic | Activator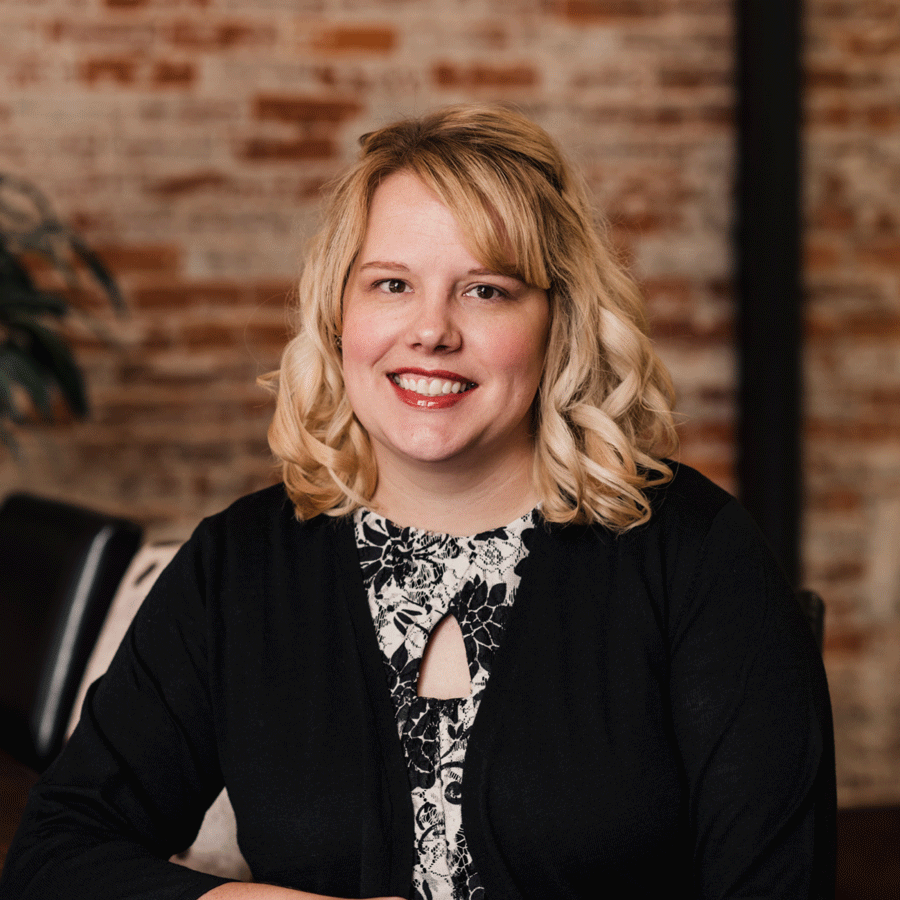 Katie Donner
Director of Operations
Katie is from Pilger, NE which is just a few miles away from our office in Wisner.  She is our competitive, task-oriented, driving force behind-the-scenes gal. She gives 110% and expects nothing less from her team! Katie has been at GitGo from the get go.   
Katie supports our Enterprise clients by sharing business insights and data and help tell the story and give meaning to the data.
Read more here
Superpower:  Goal Crusher
Fun Fact:
Katie has ziplined in Jamaica and gone dog sledding in Alaska!
Core Area of Expertise:
Bachelor's of Science in Business Administration (concentration in management) – Wayne State College
Data Analytics & Strategic Planning
Administrative Expert of Operations, Sales, and Marketing for Royco Hotels
Employee Choice Award at Royco Hotels National Convention after first year of service
Driving Force:
Katie's husband, Aaron, and step-daughter, Gwen, now call Wisner home.  She is passionate about volunteering and giving back to the community, including being an active member in TeamMates, a mentoring program in NE & IA.  Katie's favorite place in the world is on a boat in water with a fishing pole & book. She enjoys, reading and spending time with her family.
Top Five Strengths:
Competition | Achiever | Deliberative | Discipline| Focus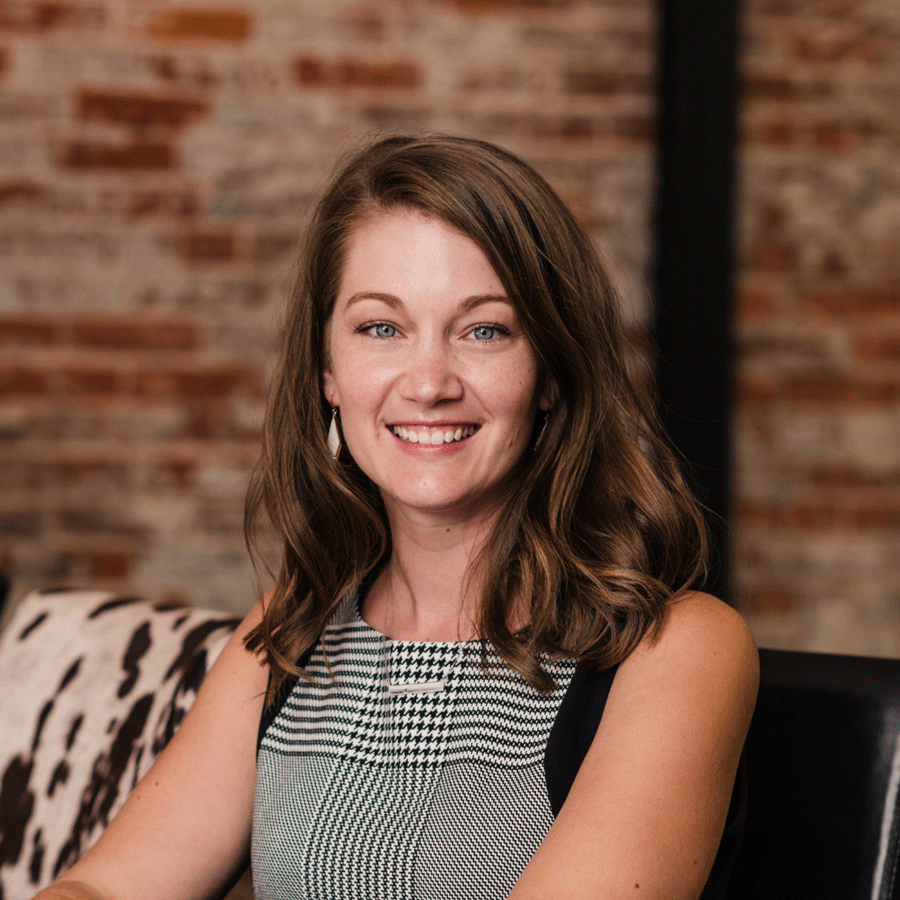 Dana Wockenfuss
Director of Marketing
Dana  grew up an Air Force brat, and claims Colorado Springs as her hometown.  She is our in-house social media guru and creator of all things pretty. Not only does she run with everything that is thrown at her, she kills it 110%!
Dana's can-do attitude and vision for the future help the momentum of the company to continue to grow.  She is a catalyst for new ideas and company culture at GitGo!
Read more here
Superpower:  Jump-start Planner
Fun Fact: 
Hafa Adai! Dana was born in Guam when her parents were stationed there.
Core Area of Expertise:
Bachelor's of Science in Hospitality, Restaurant, Tourism Management and minor in Leadership & Communication – University of Nebraska-Lincoln
Heavy sales, catering, & event planning background
Worked at a Hilton property for 4 years
Enthusiastically creative
Driving Force:
Dana got married this year! Her husband, Blake, is a high school special ed teacher where they live, just few towns over from Wisner, in Norfolk, NE.   They love to travel and explore new places for Summer breaks. Dana also enjoys home improvement projects, singing, reading, eating great food, and trying different types of beer and wine.  She knows just about every Disney song by heart and will play Disney music for some motivation!
Top Five Strengths:
Activator | Maximizer | Futuristic | Individualization | Connectedness
Elizabeth Kloth
Director of Finance
Elizabeth hails from Lincoln, NE.  She is our company financial wizard and wild child!  She is loaded with fun stories and good times. The stereotype of "boring accounting guy," does NOT fit this fun mama.
Elizabeth is always ready to jump in to help on projects and we couldn't get through the week without her! She is also one of the first faces our new GitGo-er team members see, as Elizabeth is our HR gal.
Read more here
Superpower:  Positive Energizer
Fun Fact: 
Elizabeth is a Trivial Pursuit guru, and can beat just about anyone in random facts!
Core Area of Expertise:
A degree  in Business Administration with emphasis in Accounting & Marketing
Accounting & Human Resources
Committee Member – Wisner Jr Livestock Show [Founded Fundraising Dinner for the Livestock Show]
Head of Wisner Blood Drive for 7 years
Driving Force:
Elizabeth and her husband stay busy with their two kids, Ryker & Sawyer.  Her favorite place to be is Disney World; who can blame her! Elizabeth's dream vacation is exploring the Mykonos Islands.  When she isn't busy crunching numbers, Elizabeth enjoys spending time with her family, reading, playing board games, and water skiing.
Top Five Strengths:
Woo | Harmony | Positivity | Communcation | Individualization
GitGo's Brand Promise
Each interaction with our team is designed to inspire action and cultivate success. We promise to:
Deliver best-in-class expert programs and solutions built from real-world experience for real-world results

Dig in and own the project, and deliver what we say we'll deliver – and much more

Provide honest and transparent advisory

Illuminate opportunities for our partners, always showing and advocating what is possible for success